Join the GIS Colorado community e-mail list for peer conversation and a support network. This free service provides an avenue to ask questions, share resources, and engage with the GIS community within Colorado and beyond. Powered by Google Groups, conversations, suggestions, and solutions can be archived and searchable.
Join us at one of our free quarterly meetings and reduced cost trainings to promote geospatial professional development. Whether you have been in the the industry for years or are new to the discipline, these online and in person events are invaluable to getting to know GIS in Colorado.
Professional networking with peers

Annual scholarships for students

Keep the Listserv a free resource

Cost effective professional development workshops

GIS quarterly events and more
The latest membership news and announcements.
<!—-><!—->
<!—->
<!—->
<!—->
<!—-><!—->
<!—->
<!—->
<!—->
Friday Meeting – May 19, 2023 Networking and Skill Sharing GIS Colorado meetups are open to the public and are a great opportunity to hear interesting geospatial topics from a wide range of GIS professionals across the state. Interested in giving a presentation? Submit an abstract. […]
GIS Colorado provides geospatial professionals with a collaborative environment for the support and exchange of GIS information, resources, and technology. GIS experts and educators will keep their skills up-to-date by participating in training, educational events, and networking opportunities around the state of Colorado and beyond. Our user-based offerings and resources cover specific technologies professionals need to know in order to progress in their careers, including support of GISP certification.
Over 80% of funding is reinvested into the community as scholarships, low-cost training and free events. Become a member to invest in your own career as well as the up-and-coming GIS community of the future. Join today and make GIS Colorado your geospatial connection.
A few things we're great at
We support GIS education and development in Colorado by offering and maintaining these great opportunities:
You have questions. wE have answers.
GIS Colorado Board of
Directors
Board members make it possible for GIS Colorado to continue to enrich professionals and so much more.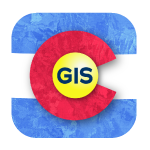 Voting Board Members
2022 Officers:
• Genie Hays (2020-2023) Chair,
National Geodetic Society RM Rep
• Catherine Hoemke (2020-2023)
Vice-Chair, Communications
• David "Barney" Barnett (2022 to 2025)
Treasurer
• Melissa Crocker (2022 to 2025)
Secretary
Scott Ytzen
(2020 to 2023, finishing D. Killpack's term)
Lindsey Danforth
(2021 to 2024 finishing S. Rollins's term)
Webmaster
Nickolas Viau (2021-2024)
Training Coordinator
Anna Riling (2021-2024)
Mapping Contest Coordinator, Social Media
Peter Horgan (2022 to 2025)
Adjunct Board Members
Deborah Wilson
Rich Chamberlain
Pete Magee
Darcee Killpack
Scholarship Committee
Rachel Pierstorff, Co-Chair
Melissa Daniels, Co-Chair