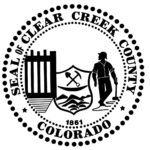 Website Clear Creek County
Located just 35 miles west of Denver, Co., Clear Creek County offers mountains of things to do, from skiing to biking, rafting to off-road adventures. We are nearby and near perfect. Come join our Team!
GIS SPECIALIST JOB SUMMARY:
Under general supervision of the GIS Director, this position performs complex and specialized GIS duties. Responsibilities include, but are not limited to, development and maintenance of GIS databases, maps, web services and apps. Also responsible for assigning and maintaining addresses and road names. Starting Pay: $24.23/hr. Benefits: PTO and sick leave, Retirement, Medical, Dental, Vision, EAP (Employee Assistance Program), Wellness Program, Life and AD&D Insurance, Short-term Disability, Long-term Disability and Education Assistance.
PRINCIPAL JOB DUTIES:
Maintain and edit County GIS databases to ensure data quality and accuracy following standard procedures.
Generate and maintain GIS products including maps, atlases, GIS data, graphics, tables and reports.
Perform spatial and data analysis.
Assign and maintain addressing, address ranges and street names for the County based on County Addressing and Road Naming Policies. Assist local municipalities with addressing when requested.
Research source documents such as plats, parcel maps, legal descriptions, permits, survey notes, and other records to verify the accuracy and completeness of data prior to input.
Collect and maintain GPS data. Provide training and oversee field data collection projects.
Obtain and process GIS data and/or web-services from external sources.
Leads efforts to enhance geospatial oriented web-services. Develops and deploys secure hosting solutions and automates GIS service configuration.
Identifies and troubleshoots performance issues with web maps, web services, databases, web applications, and other components. Provides recommendations related to performance monitoring, management, and improvement across the entire GIS enterprise system.
Work on special projects as assigned, particularly as they relate to mapping, providing technical assistance within area of expertise. Attend meetings as necessary.
Provides orientation for new employees and training for employees relative to GIS matters.
Adheres to all County policies and procedures, and all laws and regulations as they pertain to assigned area.
Other GIS related duties as assigned by the GIS Director.