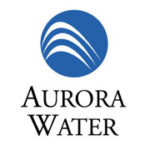 Website AuroraWaterCO Aurora Water
The GIS Specialist position is responsible for creating and maintaining systems of record to track potable, raw, reclaimed, wastewater, and stormwater infrastructure. The GIS Specialist position performs duties and responsibilities which may include, but are not limited to, any combination of the following tasks:
Creating new assets and tracking their associated attributes in a versioned enterprise geodatabase (ArcSDE) and Computerized Maintenance Management System (CMMS) using AutoCAD files and engineering drawings.
Overseeing and conducting research to find and verify GIS data from source documents to maintain water department GIS and CMMS data.
Supporting asset management activities.
Providing training and technical assistance in the use of GIS data, software, and mobile applications to department staff.
Exhibiting excellent customer service skills with demonstrated professional demeanor.
Identifying and solving technical problems independently.
Devising new approaches and alternative solutions to existing workflows.
The ability to brainstorm with others, thrive in a collaborative and productive team environment, multi-task and quickly adapt to change.
Performing GIS analysis to support decision making.
Assisting with field data collection as needed.
Keeping current on the latest GIS trends in technology and procedures and making recommendations for implementation in Aurora.
Writing user-friendly content that meets the needs of the target audience including technical standard operating procedures for the team and non-technical procedures for internal customers.
Performing additional related duties as assigned.